Winter Sports Preview: 2021-2022
Winter is quickly approaching and with winter there are winter sports. Winter is questionably the best season for sports at Elkhorn North. There is boys and girls basketball, swim team, and wrestling.
Boys Basketball:
The boys' basketball season is something that excites Elkhorn North students. Basketball is without a doubt one of the more popular sports at Elkhorn North. One of the many reasons for this is that many of the basketball players are multi-sport athletes and are supported by their teammates from other sports. 
Basketball games from the past have brought in full student sections. For example, in the Elkhorn High versus Elkhorn North game, nobody knows the exact number of students that showed up but it was estimated that 350+ combined students showed up. The team has 6:00 AM practices every day of the week. 
There are lots of new faces on the court, most of them are freshmen. The coaching staff expects the team to play well this season because of all the good work they've been putting in.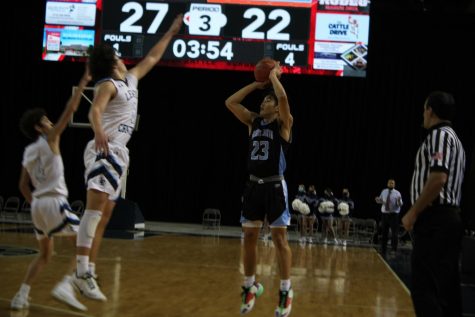 Girls Basketball:
The girls' basketball team is coming off a very dominant season in the first year of the Elkhorn North girls basketball organization. They shocked everyone and won the state championship for class B. It is also another one of the most popular sports at Elkhorn North. The girls' basketball team has been practicing often hard. 
"I think we have a lot to improve on but we have really good chemistry," said sophomore basketball player Reese Booth, "We know what our goal will be and we obviously know what that feels like." The team will keep their seniors for the upcoming season but after the season ends, they will lose their seniors which is a day the team dreads. 
"Losing our seniors will affect our team a lot because they have been our leaders for what will be two years. They contribute a lot on the court but they also created our culture and the team looks up to them and trusts them," Booth said. This girls basketball team has everything to lose this year as they are the juggernaut team of class B. The student body has very high expectations for the team. This season will be very important and Elkhorn North is fully prepared for a good season.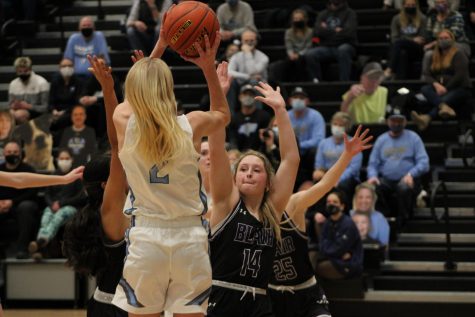 Swim Team:
The Elkhorn Swim and dive team is prepared for another season, the second with Elkhorn North swimmers on the team. The Elkhorn swim team is special because it is a joint swim team between the three Elkhorn schools. This season will be a lot different than last year because COVID restrictions have been lifted and now audiences are welcome to watch the team swim.
 "I think this season will be a lot different because we will now be able to have our parents and friends come watch us so the environment will be different," said Elkhorn South sophomore swimmer Ellie Draper. The team has started practicing and now they are in full swing as their first meet is a short few weeks away. The practice environment has been good since the team started practicing. The entire team is very close with each other and the team has great chemistry. The team will continue to practice in hopes to win a state championship.
Wrestling:
Last season was a great inaugural season for the Elkhorn North wrestling team. Many things went how they wanted them to. Tyler Japp went to state and Johnny Radicia couldn't be beaten. The Elkhorn North wrestling team is fairly large and it has a member for nearly every weight class. 
There were lots of ups and downs last season for junior wrestler Trey McDougald. "My season went pretty good, I got a few quick pins but sadly I didn't make it to state." Said McDougald.  The practice environment has been good on the wrestling team. The team has a few new kids who are great additions to the team. "I believe that this season, our team will be one of the best teams in Class B," said McDougald. Lots of the other wrestlers agree that this season is going to be a great one.
Elkhorn North is getting more excited by the day for winter sports to start. This winter season is going to be an exciting one.
Leave a Comment
About the Writer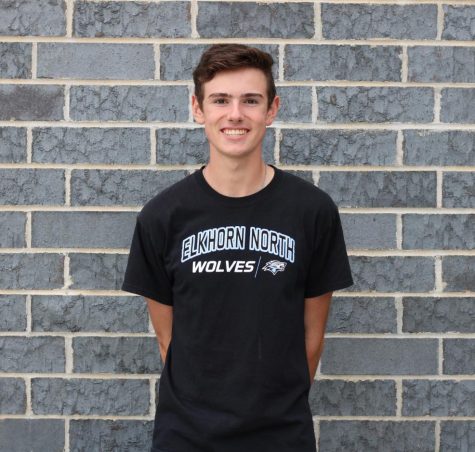 Aidan Ettleman, Reporter
Aidan Ettleman is a sophomore baseball player and first-year journalist on the North Howler staff. He loves all things sports and will never deny writing a good sports story.