Road to Lincoln
A preview of the upcoming Elkhorn North boys basketball season.
In a year where no one knew what to expect, the Elkhorn North boys basketball team proved to be a fierce competitor among all of their opponents. 
In the Wolves inaugural season they had many ups and downs, but that comes with all brand new programs. The Wolves finished the 2020-21 season with a record of 8-14. 
The team had a solid season for a first year program, and are bound to have an even better season as they bring back every player from last year.
The Elkhorn North boys basketball team is one of the only teams around the state that can say they are having their entire roster return.
 In the Wolves inaugural season, they were led by two juniors: Brandon Orgilbold and Jack Lusk. Orgilbold is primarily a guard while Lusk can play either the forward or guard position. While the two may play different positions, they both can shoot three pointers significantly well. 
While the Wolves are led by their two signature playmakers, they are also coached by Andy King. King was the Creighton Prep assistant coach before he took over the starting role at Elkhorn North. King is very excited for the season and to show all of the talent that players have worked on over the summer.
"We spent a ton of time getting ready for year two, last year was a weird year in general so we spent a lot of time working on our skills and shooting," Head Basketball Coach Andy King said.
 The  boys basketball team spent significant time improving their skills on and off the court. When on the court, they did drills and played in a basketball league over the summer. Off the court they went to First Pick where they improved their strength and agility for the upcoming season.
King made it a point of emphasis that the team will be playing a larger rotation than last year. With that being said, some starters might have to sacrifice a few minutes a game so their game plan can run effectively.
 Last season, the Wolves had about seven guys see an elevated role on the court. This season King wants to try to get about eight to ten guys involved.
"I know we have to work hard every day, and nothing is handed to us, but we're ready to go," Senior Lusk said.
 Lusk is one of the leaders on the Wolves basketball team, and it shows with his selfless acts and skill set that not a lot of other players possess.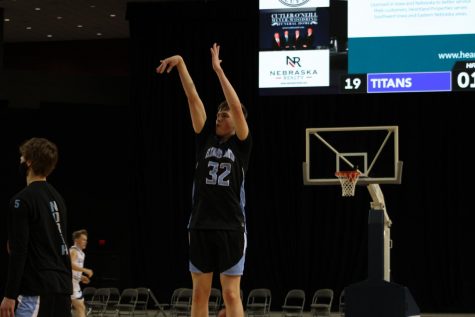 Lusk can do really whatever he is asked to do as he can drive, finish, and shoot the ball at a very high level.
Other players throughout the program have the goal of winning a state championship. This is the goal of many highschool athletes that they dream of as little kids.
"A personal goal I want to achieve this year is helping my team win a state championship," Junior Piatkowski said.
Piatkowski is a player the Wolves are really looking forward to this season. Similar to the other athletes on the basketball team, Piatowski can finish the ball at a high rate, while also incorporating a three point shot into his game.
Piatkowski came off the bench last season, but is looking to play an expanded role this season. He improved his skills over the summer by playing for Lincoln Supreme (a travel basketball team). Piatkowski's dream is to win a state championship, and with his skills, he will help the Wolves achieve this goal. 
The Wolves have an uphill battle ahead but they have a great chance at being one of the best in Class B. The Wolves will start off their season with a road matchup against Platteview High School.
Leave a Comment
About the Writer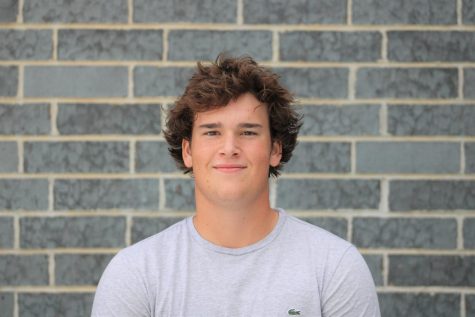 Mason Salisbury, Reporter
This is Mason Salisbury's second year on staff. Outside of newspaper, Mason plays golf for Elkhorn North.