The World of Wrestling at ENHS
Elkhorn North's wrestling team has had a successful season and they will look to continue their success at the state tournament.
When it comes to high school sports, everyone thinks of football, basketball, and baseball. While there are many other sports, one sport that does not get the recognition it deserves is wrestling. Elkhorn North's wrestling team has been very successful in just their second season. 
Despite the lack of recognition for wrestling, it may be one of the most physically challenging and demanding sports in the world. Wrestlers have to lose, maintain, or gain weight in a short period of time to be eligible for certain weight classes.
"The hardest part of wrestling is cutting because it's very mentally and physically challenging," junior Johnny Radicia said. 
Unfortunately, wrestlers and their weight loss techniques are all very dangerous to their health. Some of their weight loss methods can lead to dehydration, heat exhaustion, and heat stroke. When it comes to match day, the amount of weight loss can lead to poor mental and physical performance or even death according to the Marsh Field Clinic.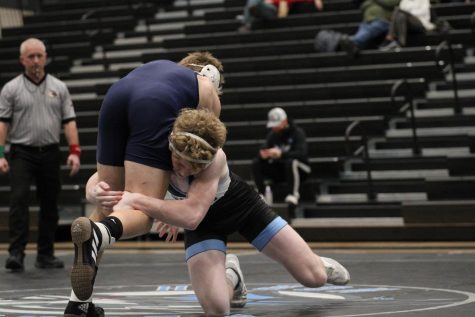 Unlike most high school sports, wrestling is one of the only individual sports offered to students. Which leaves no one to blame but themselves. This means that wrestlers must have a very strong willed mentality otherwise they will not succeed. 
"You're the only one out there, all your losses are on you and you have no one else to blame but yourself." 11th grader Keller Cox said. 
Knowing this, wrestling also helps develop a strong sense of discipline and personal responsibility. Which gives another reason why wrestling is very under-appreciated.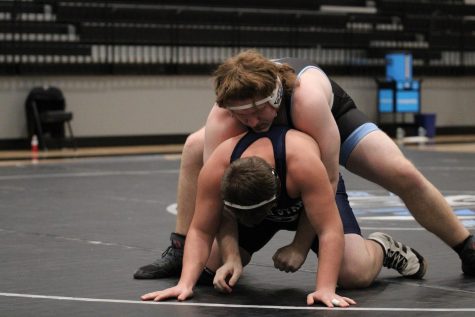 "No one seems to care about wrestling and it's cool when someone gets wrecked," junior Zach Protaskey said.
Along with the weight cutting, wrestling contains an immense amount of conditioning. Unlike for other sports where conditioning is a punishment, conditioning is one of the easier parts of wrestling.
"As weird as it sounds, probably like the conditioning. The conditioning kind of seems like a break sometimes. Because it really can just be really strenuous and sometimes very boring." Cox said.
Jadon Webster has been one of the many successful wrestlers on the team. Two weeks ago, Webster won the EMC tournament in his weight class claiming his spot as the first ever EMC champion in Elkhorn North's history. 
This Thursday is the wrestling State Tournament and Elkhorn North's wrestling team will be sending three competitors. Zach Prostaskey, Johnny Radicia, and Tyler Japp. 
Tyler Japp is the only senior wrestler on the team but that does not stop his greatness as a wrestler, teammate and as a student. Coming off an ACL tear last year, Japp will continue to prove people wrong in the state tournament.
"He's [Tyler Japp] funny and determined to be the best. He always wants us to wrestle at our best while also being a great friend." 11th grader Trey McDougald said. 
With the wrestling season winding down to its final days, it will be exciting to see what our wrestlers will do in the state tournament. Good luck to Zach Protaskey, Tyler Japp and Johnny Radicia and go Wolves. 
Leave a Comment
About the Writer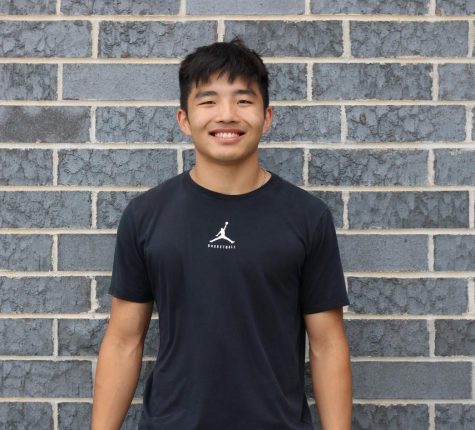 Brandon Orgilbold, Reporter
Brandon Orgilbold is a senior and it is his second year on the North Howler staff. He loves to play basketball, watch anime, and spend time with his friends and family.