Staying on Track
Track athletes and their goals for the 2022 track season.
As the 2022 Track and Field season starts, many athletes at Elkhorn North are looking forward to what this year's season holds for them.
The state meet last year was a great start to the opening year of Elkhorn North track and field.
"Last year at the state track meets I placed in all four of my events: third in the 800, second in the 400, and 4×8, as well as first in the 4×4," sophomore Sydney Stodden said.
In Elkhorn North's inaugural year, all-female athletes placed at the state meet and earned runner-up, only losing by half a point, Stodden along with many others are excited to see what they can accomplish this year.
"One of my biggest goals is to win either the 400 or the 800 at the state track meet," Stodden said. "Getting second in the 400 especially puts things into perspective that I am capable of winning and I will do everything possible to try and reach that goal."
Stodden is focused on doing whatever it takes to reach her goals this season.
"One thing that I have been very focused on this year is my form. In practice when we are doing dynamics, I try to focus on my arms getting to where they need to be, keeping my toes to my shins, and getting my knees to parallel," Stodden said. "Another thing is improving my flexibility and I do this by stretching after practice and every day at night."
Senior Savannah Bishop has had a successful high school career so far running the 100 and 300-meter hurdles and competing in pole vault, she is planning to make year four one of the best.
΅Qualified for state freshman-senior year (No state meet sophomore year because of Covid-19), lettered each year, and was awarded the Academic All-State Award," Bishop said. "I am aiming to jump 12 feet by the end of this season."
Sophomore Ryker Pithan who qualified in the 800 meters last year in the state meet is hoping to reach certain goals this year.
"My goal for this season is to run a 4-minute 40-second mile and a 2 minute and 2 second 800," Pithan said. " I plan to do this by sticking to what my coach tells me and staying on pace."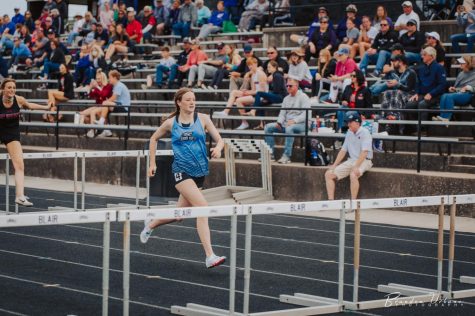 Pithan is looking forward to viewing what the rest of the season will look like.
"I look forward to the end of the season when it warms up and it's closer to championship season," Pithan said.
Sophomore Allyson Dutoit who, along with Savannah Bishop, runs the 100 meters and 300-meter hurdles and pole vaults, is ready to take on the rest of the 2022 season.
"I am looking forward to improving my skills in both the pole vault and the hurdles. I also look forward to competing alongside my friends," Dutoit said.
Junior Jacob Horner had a strong start as his first year at Elkhorn North as a sophomore in the 2021 season.
" I want to do well and go to state, but from a time standpoint I want to be under 15 in the 110-meter hurdles and under 40 in the 300-meter hurdles," Horner said.
Every day at track practice can help improve an athlete's performance, but work in the off-season can help one go the extra mile. 
"I am going to reach my goals by working hard," Horner said. "I've done a lot more over the off-season than last year so I'm just hoping it pays off."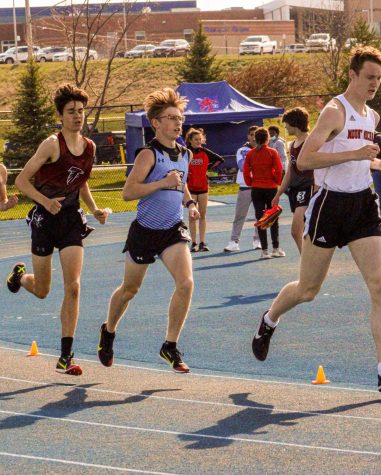 New to the track team is Junior Alissa Lake, she has already shown great things so far in this year's season by making a personal record in the 200-meter dash and placing sixth in her first long jump meet.
"My goals this season include setting a school record, getting top 3 in an event during a meet, and being a supportive teammate," Lake said.
Although each day's workout may be dreadful and tiring, it can bring great things to a lot of people.
"Track is truly an amazing sport. There is something for everyone and this brings everyone together," Stodden said. "I feel that our team is something really special and I'm excited to see what this season brings."
Leave a Comment
About the Writer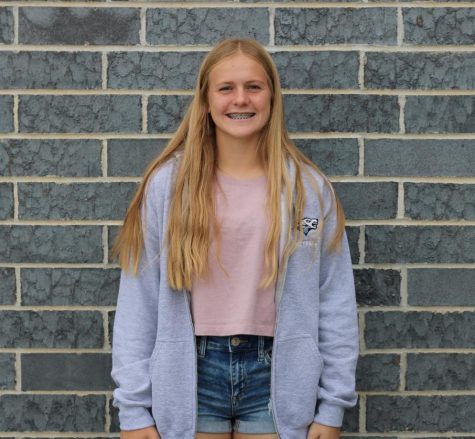 Halle Pribnow, Reporter
Halle Pribnow is a sophomore, and this is her first year on staff. She spends most of her time in sports. She plays softball, basketball, and track.