FCCLA Update
An in depth look at the FCCLA chapter and what they are currently planning.
Kicking off the year, FCCLA had an exciting meeting on Tuesday, September 20th. They are excited for their year ahead to accomplish new goals through competitive events and leading the school in impactful community service projects.  
Prior to the meeting on Tuesday, the FCCLA officer team traveled to Kearney and were able to attend the Fall Leadership Workshop.  At this conference, the officers learned many important leadership skills, so they can properly lead the FCCLA chapter at Elkhorn North.  
"At the Fall Leadership Conference, I learned that there is a lot more to being a leader than you would expect.  You not only have to manage your group, but also keep everyone on the same page," Sydney Keller said.  Keller, who is a senior, is the current president of the Elkhorn North FCCLA chapter and has been a member since the beginning of the chapter.
The Fall Leadership Workshop was very impactful for the officers in order for them to lead their chapter for the 2022-2023 school year.  This year the Wolves FCCLA once again hopes to compete in competitive events such as STAR, which stands for Students Taking Actions for Recognition.  Last year, two STAR teams from Elkhorn North were able to compete their projects at nationals in San Diego, California.  
Coming up this year, FCCLA is super excited about their new advisor Jamie Janousek.  Janousek is a first year teacher at Grandview Middle School and has many years of experience with FCCLA, since she served as a Nebraska state FCCLA officer.  
"We are really prepared this year and have very strong leadership thanks to our new advisor Miss Janousek," Keller said.  
On Tuesday, September 20th, FCCLA had their second chapter meeting and discussed important aspects about their chapter.  Officers explained ways to get involved in FCCLA through competitive events and a possible trip to Vala's pumpkin patch in October.  At the end of the meeting, the members spent time in the community together playing board games.
As the year goes on, FCCLA hopes to plan different service projects, such as making cards for the elderly in nursing homes and hosting a canned food drive.  The FCCLA chapter at Elkhorn North is excited for their year ahead and all they can accomplish through competitive events and service projects.   
Leave a Comment
About the Writer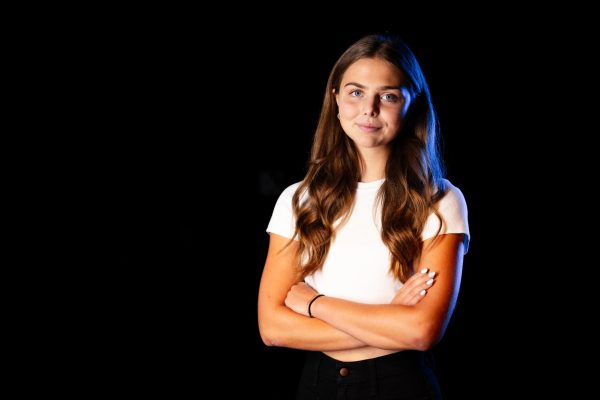 Grace Jesske, Content Editor
Grace Jesske is an editor for the Howler and this is her second year on staff. She enjoys being a part of tennis, bowling, FCCLA, SADD, and NHS. In her free time she often bakes and spends time with her friends and family.