Leadership in the World of Sports
The inside details of what role leadership plays in modern day sports.
Leadership is seen all over this world. Work environment, the government, schools, and sports. Over the years sports become more and more competitive which transfers to more leadership. A great leader is able to bring out the best in his/her teammates while also working to improve themselves. 
For some people leadership comes easy, for others they have to learn and observe before the world of leading. One of Elkhorn North's own, senior Madison McLaughlin, not only runs cross country but she also is also a leader for her team.
"One of my best ways I lead would be through my cross country team. With the school split, us juniors at the time had to step up and take the roles of what used to be the seniors. Doing this for two years in a row, I've learned a lot on how to stay positive and help people get better at running," McLaughlin said. 
McLaughlin is a prime example of how a great team should be led. Her and her team have been very successful throughout the past two years placing 4th in the state tournament this year.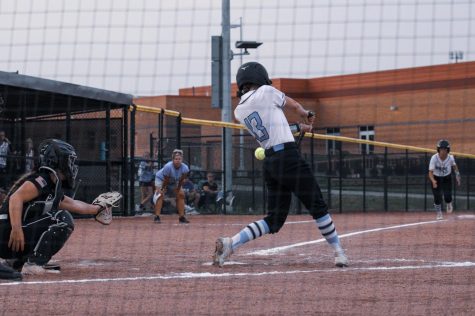 Leadership often motivates people who play sports mainly because those people have a higher drive to succeed. Motivation can turn into a reality with the right leadership and cooperation not only from the one person, but the team all together. Every leader wants a relationship with their teammates and senior Kenzie Heedum just might be the perfect person for that. 
"My goal as a leader is to bring the team together and make everyone feel like they are important while also getting the best out of them," Heedum said. 
Heedum and many others are very successful in leading by example and treating everyone with kindness and respect. Not only are underclassmen learning from their leaders, but coaches also notice these unique leaders. North's basketball and track coach Lindsey Schlosser has seen the many ways that leadership has evolved in sports.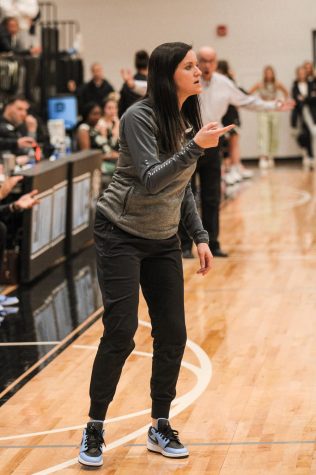 "Coaches have influence on programs but without team leaders programs would fall flat.   These leaders are sometimes not the most vocal on the floor, but athletes that are consistently doing what is preached every day make coaches' jobs easier and give constant positive examples to teammates," Schlosser said.
Overall leadership has proven to be a huge successor in Elkhorn North sports. Many teams have won conferences, districts, and even first year state titles. The leaders of sports today have set the tone for what Elkhorn North will look like in the future. 
Leave a Comment
About the Writer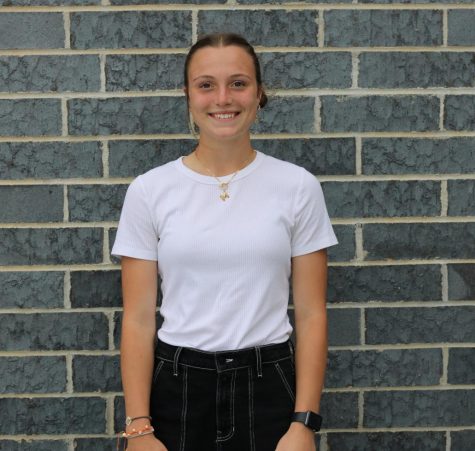 Molly Bruggeman, Reporter
Molly Bruggeman is a senior, and this is her first year on staff. Molly enjoys writing stories while also partaking in softball, basketball, and track.